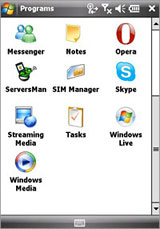 Click the icon of ServersMan application downloaded from App Store.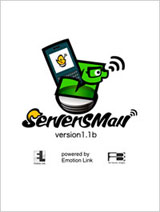 Start ServersMan.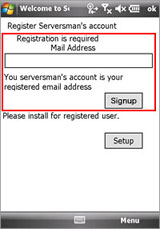 Enter your email address and click 'signup' button.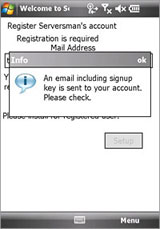 Signup key will be sent to your email address if the enter was correct.

Your signup key was sent to your email address.
Please check.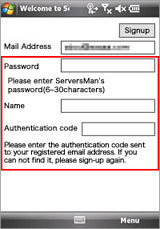 Please enter a password(alphanumeric character), signup key sent by system, sender name used while transmitting files by email then click the upper right 'Register' button.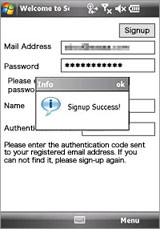 The registration will complete
when the password, signup key, sender name is correctly entered.