ServersMan@Android
Feature / Function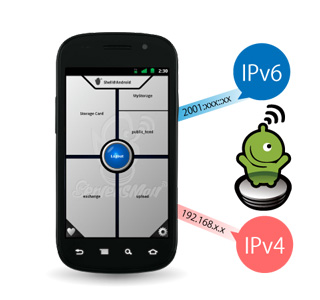 "ServersMan" now supports total communications between IPv6 addresses
IYou can access to "ServersMan" devices directly from IPv6 networks. Therefore even between different users, their "ServersMan" devices are able to communicate together.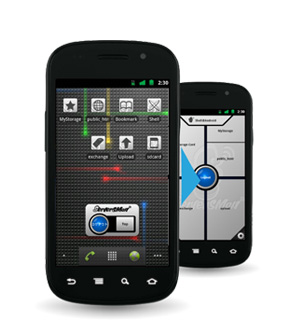 Ready to shortcut widget
"ServersMan @ Android 4.1β" is, Android's OS features directly from the home screen features ServersMan @ Android widgets can log in, we've added the ability to display a shortcut to the folder you like. This makes it possible to customize the home screen more user friendly.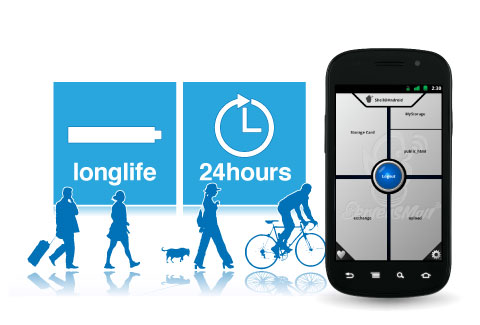 Power Saving-Compliant, ServersMan Turns Androids Into "Portable Servers"
Significant improvements in the core server module that reduce battery consumption by 50%. In consequence, ServersMan@Android can be operated at all times as a "True Cloud Server."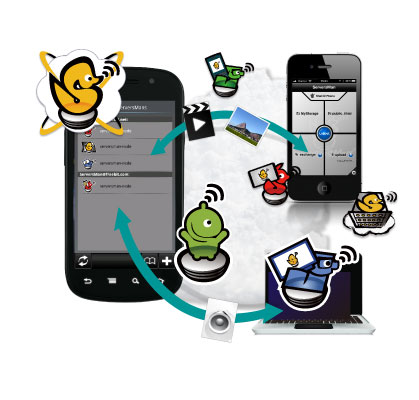 Equipped with "ServersMan Shell@Android" Cloud Shell Application,Seamless Collaboration With Other ServersMan Devices
ServersMan allows for seamless access to other devices on which ServersMan has been installed. For example, users can access and exchange files with their home PCs from Androids.
Furthermore it is possible to access public directories of friend's devices in order to upload photographs or other files.
ServersMan@iPhone and ServersMan@DeskTop will be required to collaborate with ServersMan@Android.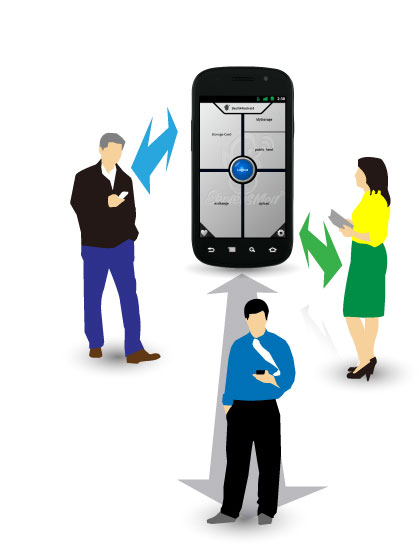 More Flexible Usability with "Upload" and "Access Ticket" Functions
ServersMan@Android makes it easier to exchange large files by enabling Androids to access and download files directly, thus eliminating the need to use third-party file storage services.
Upload Function
Registered friends can upload files directly to users' Androids from the web by entering ID and passwords.
The size of pictures and movies has grown significantly recently, requiring cloud storage services. Therefore the current systems require the following process:
Friends need to upload files to a cloud storage service
They need to send emails alerting their friends about the need to download the file
Users go to the cloud storage service to download the stored files
A file manager for Android must be downloaded and launched in order to download files
ServersMan@Android resolves the complex process outlined above by offering the following simple process:
Your friend uploads files to ServersMan.com
A notification is displayed on users' Androids, and files are automatically downloaded to their phones
Access Ticket Function
Users can share specific files in their Androids. After an access ticket is issued for specific files, users can alert their friends of the files available to be shared. Then those friends can download those files by entering their IDs and passwords. Through this process friends can download shared files from their Androids without the need to upload files to a third-party cloud storage service.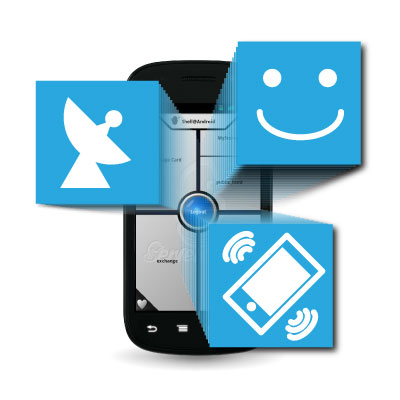 Open API Enables Development of With Android/Web Applications Compatible With ServersMan
ServersMan M2M API ver. 0.1 is open to the public on a trial basis (API list)
•Folder list acquisition
•File upload and download
•Location information acquisition
•Message transmission
•Emotion Link IP address acquisition
•Vibration
These APIs enable ServersMan equipped devices to use secure P2P communications, mashup, and to directly accesses the web using simple html and the Java script. These functions allow users to easily develop applications, such as P2P communication with Androids and exchange of location information, and games using motion sensors that previously required complex programs.
It also became possible to develop Native applications using API by acquiring a ServersMan license. We have already begun promoting a license business in China. Furthermore these APIs can be used to customize public pages (Public_html) in ServersMan.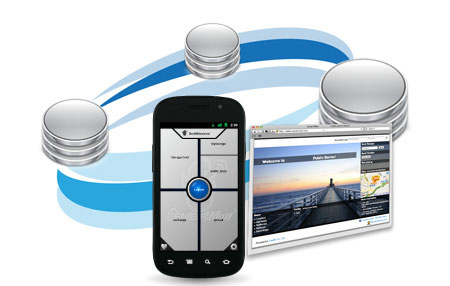 The largest drawback of portable servers is during times of highly concentrated access, and when servers are off-line. ServersMan Intelligent CDN (SIC) was developed to resolve these issues.
What is SIC:
・ Responds when ServersMan is off-line
・ Reduces the load by caching files from publicly accessible areas.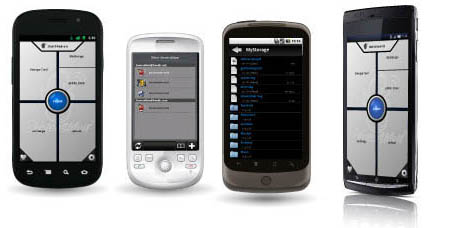 Simple. UI
Simple. UI
The top screen was completely updated to improve the usability of Androids. It offers optimized to the touch operation for extremely simple user interface.
Requirements
How to use ServersMan@Android:
Android application can be downloaded and installed from Android Market for free.In order to use the application, you should apply(free) using an email address.
AndroidMarket > Productivity>>ServersMan
System requirement:
Android OS 1.6 or later, 2.3 leady
Release note
6 27 2014

ServersMan@Android4.1.3β release. Replaced OpenSSL lastest version
8 3 2012

ServersMan@Android4.1.1β release
6 14 2011

ServersMan@Android4.1β release
4 21 2011

ServersMan@Android4.0.1β release
4 14 2011

ServersMan@Android4.0β release
4 1 2010

ServersMan@Android ver3.0β release
See also