upload function, the user specified a non-person account is the ability to upload files ServersMan to. Create an account to be used to allow first upload.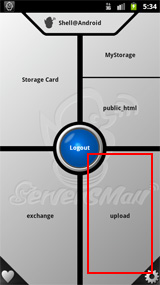 Press upload button.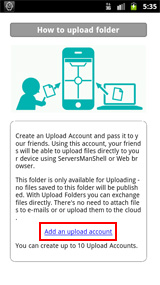 Press "Add an upload account".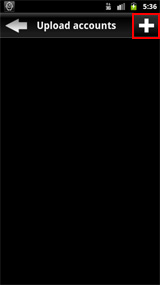 Press a right-top "+" button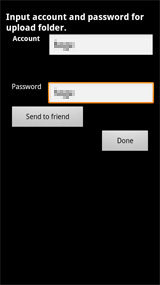 Enter the password and account you want to upload.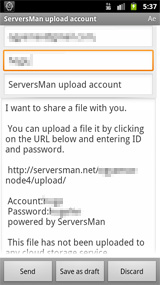 Send mail to the person you want to know. Send an email to set a valid email address.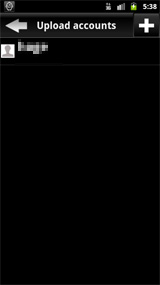 The account is added.
You can confirm status of unread/read status.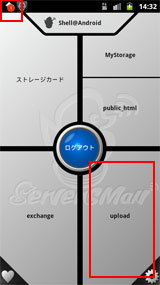 The file shows the number of unread tool bar. If not, the counter is not displayed.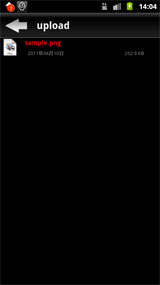 Tap the upload, public_html / upload can view the contents of the folder. Unread file title color is red.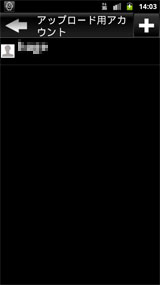 If upload folder is empty, upload your account will be displayed.