FAQ Android
<< Back to FAQ of ServersMan@Android
Answer
ServersMan@Android Tools detail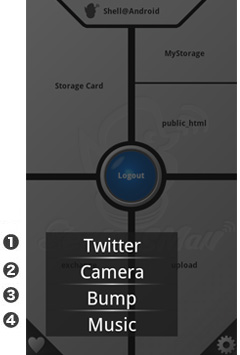 Twitter

You can tweet from ServersMan@Android with GPS location and other URLs.

Camera

By clicking Camera button, you can start camera to take pictures and save them as files.

Bump

Using this function enables file transmission between two android devices via Bump.

Music

Starts ServersMan Music Player. You can play music saved in ServersMan Music Folder or in your Android playlist.
<< Back to FAQ of ServersMan@Android